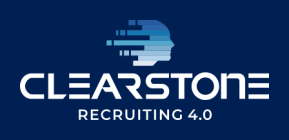 Backend Software Developer (m/w/d)
Webtechnologie & -entwicklung
Insurance companies best insure themselves...
...with great Developers!
To rethink the topic of Health Insurance and to bring it to another level of Quality is not only the mission, it is the passion of this Employer in the age of Digitalization. 
To be able to offer everybody sufficient digital health services based on advanced data analytics and a modern IT architecture, a constant redefining of existing methodologies and also pioneering into completly new fields is a task for which we search You!
Bring your Skills into this internal Start-Up Company which enjoys the security of a huge global insurance company at its back!
Are you ready for exciting and challenging tasks? You love working in an international environment? 
You are passioned Backend Developer?
Great, so you have to read on!
Your Responsibilities:
Work in cross-functional scrum teams
Identification of requirements and the development of a product vision for health insurance services
Alignment with multiple development teams from all across the globe
Implementation of cloud native microservices with a modern technology stack
Improvement of quality and a strive for continouss innnovation 
You will work in cross-functional scrum teams to develop healthcare and health insurance related services
Tech Stack: Angular / Spring Boot / Micronaut / Jenkins / Docker / Kubernetes / Helm / Prometheus / Grafana / SQL/noSQL / Database / Keycloak / Terraform
2 Years of working experience with Java/Kotlin, Spring/Micronaut, SQL (for the Backend Position)
3 Years of working experience with Angular, Java/Kotlin, Spring, SQL (for the Full Stack Position)
Highly familiar with agile IT project methodologies such as Scrum 
Experience in development of microservices (Spring Boot) using CI/CD and automated testing approaches
Cloud native environemnt is nothing whole new to you, as well as event-driven architecture concepts (Kafka)
Advanced English skills, German would be a plus
Your benefits:
The project you work on has a real business impact
Enjoy the security of a global insurance company while at the same time benefitting from the startup culture of this internal company
Located in the beautfiul Munich - easy accessible