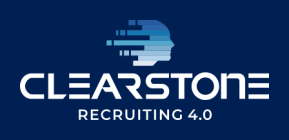 The Art of Coding - Java Backend Developer (m/w/d)
Webtechnologie & -entwicklung
"When there were no computers, programming was still relatively easy." *
The vast majority of us never get to see them and would be baffled by them anyway, like hieroglyphics, yet they function like the DNA of our modern society - codes! 
How fortunate that we don't need the Rosetta Stone or divine inspiration because we have YOU, who can write, read and improve codes! 
For a innovative company that is dedicated to the art of "coding", I am looking for talented Java Backend Developers who are passionate about the development and architecture of applications for the Internet of Things!
Do you believe that coding is not only science, but also art?
Then you've come to the right place!
Your profile:
Experience in development with Java 8
Experience with build systems (Gradle, Maven, Ant)
Strong knowledge in dealing with Linux OS, AWS or Kubernetes
Knowledge of database systems 
Understanding of network protocols (e.g. TCP, HTTP, MQTT)
Fluent English OR German
Your tasks:
You will be responsible for the development and architecture of applications for the Internet of things
You willl code IoT applications in the automobile environment and continuing to network protocls and scalable backend systems
Youll build up a test framework, perform integration tests, and analyze your software directly at road tests.
Your benefits:
Lots of creative freedom: flat hierarchies, flexible working time management
Active home office culture
Coding challenges to bring you to a new technical level
Support for personal and technical development
and a lot of bugs... ;)
We look forward to receiving your online application.
* Edsger W. Dijkstra 1970s, The Humble Programmer (1972)