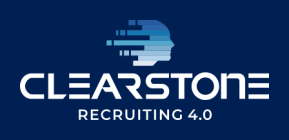 Value Stream Lead Travel Experience (m/w/d) - Tech
Projektmanagement/ Führungskräfte, Sales & Marketing, Webtechnologie & -entwicklung
About us
Our customer is one of the big players of the airline industry. Their startup in Frankfurt/Main is looking for experienced and very passionate professionals bringing the digital travel experience to the next level. 
Your Tasks
Define and develop the strategy and roadmap for cross-functional product teams
Enable team to build and ship high-quality functionalities and meet roadmap milestones
Collaborate and create the OKRs and KPls to measure impact and report on progress
Help the team balance efforts between maintaining a solid platform and creating new features
Build a deep understanding of users' needs and behaviour
ldentify opportunities for creating a great developer experience
Understanding technical and design trade-offs
Build strong relationships and communicate with other teams and stakeholders
Your Profile
5 years of experience as a (Senior) PM in technical/platform teams
Well-founded knowledge and deep understanding of the techniques and methods of modern product discovery and delivery
Experience in making informed decisions based on engineering KPls and user research data
Experience in driving roadmap strategy, definition, and execution, leading initiatives from ideation to adoption in a highly cross-functional environment
Experienced in leading a cross-functional team
Empathy and strong collaboration skills, caring for user problems with an ability to understand the perspectives and needs of team members and stakeholders
Very good command of the English language
Your Benefits
Full-time contract of employment in a very dynamic and modern company and organizational structure with short decision-making processes
Hybrid work
Flat hierarchies
Corporate benefits
Life-long independent learning
Wir freuen uns über Ihre Online-Bewerbung.